Are you a musician interested in signing up for an on-line open mic or concert?
Please fill out the information below.
Musician Live Stream Guidelines
You will need the following in order to stream from your location:
– A computer connected to the internet with high-speed connection.
– A camera and microphone connected to your computer.
– For best results we recommend wearing ear buds or headphones
No special software required.
For performers, the process is very simple. We email you a link. Click on the link, input the given password and you are live.
The quality of the viewing is directly dependent on the quality of the camera and microphone. A laptop camera and microphone is acceptable but a separate camera and microphone is better. A newer smart devise including iPhone and iPad work too.
We recommend a comfortable setting with an interesting background in a well lit space for your performance.
Musicians are selected based on availability of space. If selected, you will receive an email with the schedule details as well as login instructions. We will require a sound and video check sometime prior to your performance.
Questions can be submitted to info@songside.com
Like what we are doing? Consider making a donation.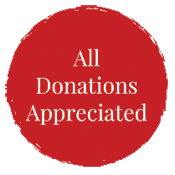 It's easy to donate. Visit www.songside.com/donate.