What is an On-Line Concert?
In these troubling times when the Coronavirus threatens the safety of attendees at concerts and public events, it's more important than ever to keep the music coming. We can do this by hosting concerts with the musicians performing in their own homes.
Using a computer, camera and microphone, the artist performs live while SongSide captures the performance and streams it to the world – in real time. This let's the artist concentrate on the music without needing to deal with the technical aspect.
As an on-line concert audience member, you can view the show in several ways including – your computer, smart phone, tablet, iPad or even your smart TV. If you like the show, spread the word and share the music with family, friends, fans, club members and people around the globe.
The Burden
Professional musicians depend on revenue from their concerts. With venues closed down, there is no income. We can all help! Tune in to our concerts. If you appreciate what we do and you appreciate the music, consider making a small donation. Musicians will directly benefit from your contribution. DONATE
To Musicians
We realize that it is very difficult to survive with no income. We also realize how important it is for you to perform and to have your music heard. We can help!
Leave the technical details to us. All you need to stream to our video switcher is a computer, a camera, a microphone, an internet connection – and YOU! No special software or apps needed.
Please visit our MUSICIAN SUBMITTAL page and we will get back to you.
Thank You
Though our concerts and open mics will be presented free-of-charge, it does take considerable time and resources in the design, production and equipment as well as time from valued career musicians. We greatly appreciate any support you can give. Every little bit helps. We are supported only through donations.
As an on-line audience member, you can still attend great concerts, but now with social distancing and in the safety of your own home. We can't spend time together in-person, but we can still stick together though our music!
Thank you for supporting music in our community and our efforts at songside.com.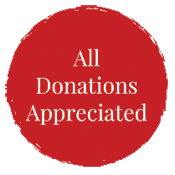 It's easy to donate. Visit www.songside.com/donate.